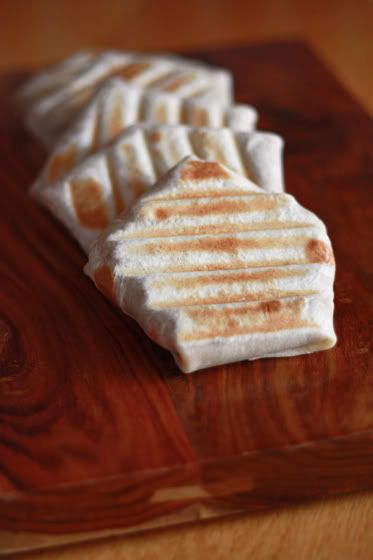 Updated from the archives
There is something special about eating at Gramma's house. I have two wonderful grandmas who always made visits to their house amazing. My mom's mom made homemade bread, grew raspberries, and made her own raspberry jam. There's just nothing like homemade bread and jam with a side of fresh berries.
My dad's mom used to make us Mickey Mouse pancakes, and have treats like pizza (which we rarely ordered at home), or fried chicken picnics in the backyard…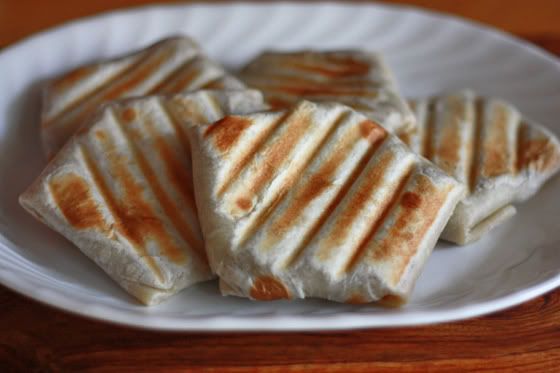 This particular Gramma is also famous for finding and trying new recipes. One of my favorite quick, no-fuss, grandkid-pleasing lunches was her four-ingredient Chili Bean Star Supremes. (The name came from trying to think of something fun to name these babies and from their shape. Bonus: it sort of rhymes.)
Don't be afraid of the shape. These are not hard to fold. In the past, I've tried folding them into squares, but they just don't work the same way. You can control the spiciness and the meat content based on what chili and beans you choose to use, which makes them a great vegetarian meal if you need one. I use plain vegetarian refried beans to sort of balance out whatever chili I choose (which is usually a light or meatless option).
You can cook these in a dry pan, use a stovetop grill pan, or a panini press/countertop grill to cook these. I will sometimes cook up a batch then freeze them in a zip-top bag for a quick meal later. To use frozen ones, I usually pull them out the night before I want them then bake them at 375 for 20-30 minutes or until they're warmed through and have crisped up.
Note: You can certainly use 2 cups of homemade chili or refried beans instead of canned if you prefer.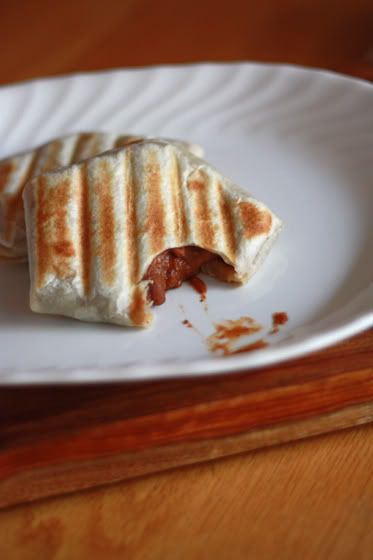 Print
Chili Bean Star Supreme
---
Scale
Ingredients
1

can chili

1

can refried beans
grated cheddar (or other) cheese
flour tortillas (I use 10″)*
---
Instructions
In a medium saucepan, combine chili and refried beans. Heat and stir until well mixed. Turn off heat. Scoop about 1/3c bean mixure onto the center of the tortilla. Sprinkle with grated cheese. Fold tortilla into a pentagon shape. Place each star fold side down on a pan (or panini press or grill pan) heated over medium-high heat. Cook until golden on both sides. Feel free to serve with salsa, sour cream, etc. (I eat them plain)
---
Notes
*For a gluten-free version, you can use brown rice tortillas. You may want to warm them so they're flexible enough to fold. If they just won't fold right (some aren't flexible enough), feel free to just use this as a yummy burrito filling. Also, double-check that your chili and beans are gluten free.