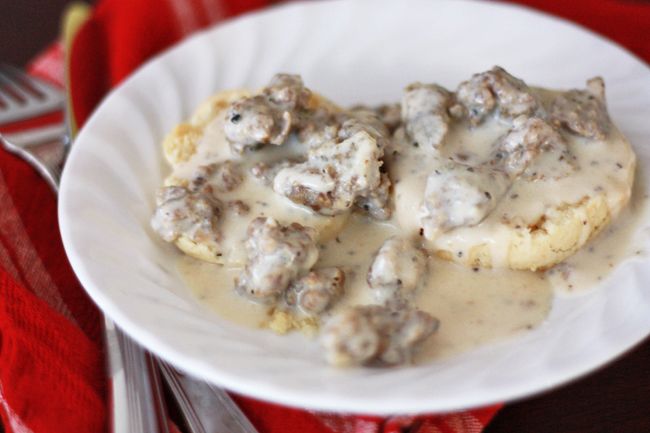 I would like to personally extend three cheers and vigorous slaps on the back to the person who can successfully photograph sausage gravy in a way that looks appetizing.
I am not that person.
Nevertheless and notwithstanding, I am a person who finds biscuits and gravy mighty tasty.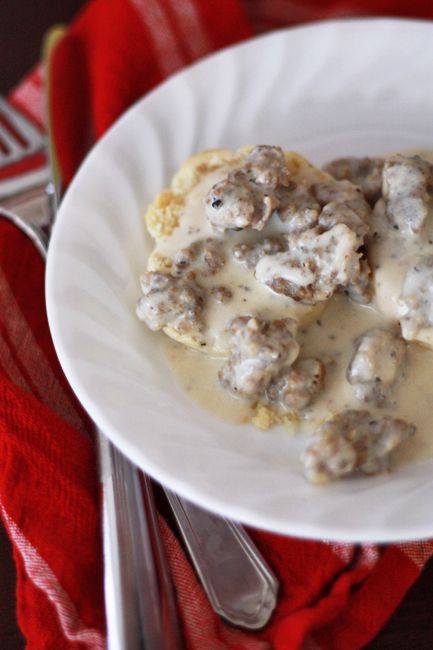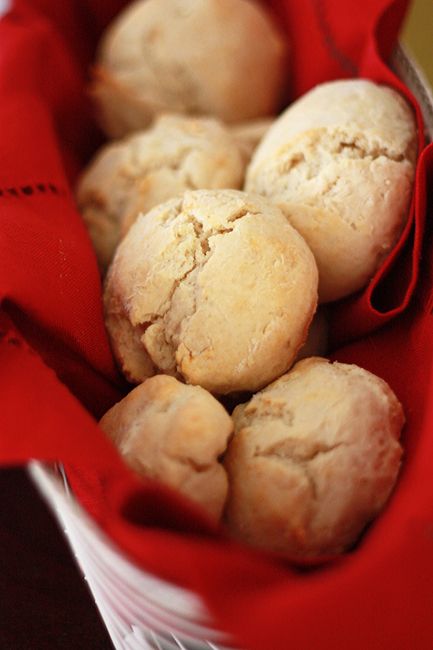 I first had biscuits and gravy at my friend Rachel's in sixth grade. Rachel's mama (not mom, mama) was from the South and referred to everyone as baby. I loved it–Rachelbaby, Joshybaby, etc. I was once Emmybaby. I think if anyone else called me Emmybaby, I might lose my lunch, but from Rachel's mama, it was the best. And the biscuits and gravy were the best.
Next time you're thinking breakfast for dinner or something different on the weekend, biscuits and gravy make a great choice. I loved this over some of our cream biscuits. You can make this with your favorite breakfast sausage–turkey or pork–the only recommendation is to avoid maple sausage. It will NOT be the same. As for the milk, use any percentage you like. I've made this with skim milk and it's still delicious, just not quite as thick. Trust me, while it's not beautiful, it sure is delicious.
Print
1

lb bulk breakfast sausage

2Tbsp

flour

2

c milk
salt and pepper
---
Instructions
In a medium skillet, brown sausage over medium-high heat. Remove sausage and set aside. Leave drippings in the pan, unless you have more than about 2Tbsp. If you do have more than 2 Tbsp, drain excess.
Stir in flour and cook 1-2 minutes over medium heat. Pour in milk and whisk to combine with flour. Cook over medium heat until thickened. Taste and season with salt and pepper to taste (I recommend a good dose of black pepper). Stir in cooked sausage and serve warm over biscuits.