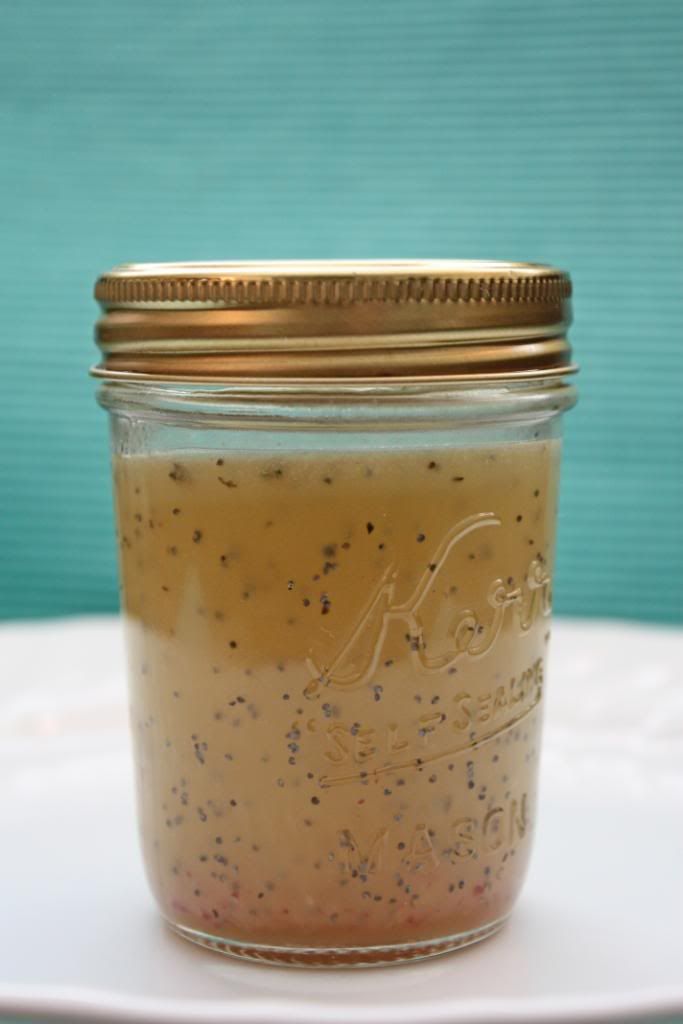 I am moving. Again.
I know. Seriously?
It's been eight months, so we're about due. But, this move is more permanent than any hithertofore. Why, you ask? Oh, just because Michael is GRADUATING FROM COLLEGE AND WE GOT A GROWN-UP JOB!
That's right, folks, Michael and I will be moving to The Hottest Place on Earth in T-minus three weeks. And I can hardly believe it.
Thankfully, we get to have movers come (courtesy of Michael's new employer), but I'm in sort of a panic over all that I need to do between now and then. We are getting some real furniture (no more folding card table from Target!), so our pre-moving frenzy will be punctuated by IKEA trips and Bed Bath and Beyond runs.
In all the chaos, it's nice to keep your meals simple. We've been enjoying salads to bring some spring into our lives. This dressing goes particularly well with baby spinach and/or spring mix, sliced strawberries, and candied almonds, but you could certainly pair it with whatever you like.
Here's to grown-up jobs!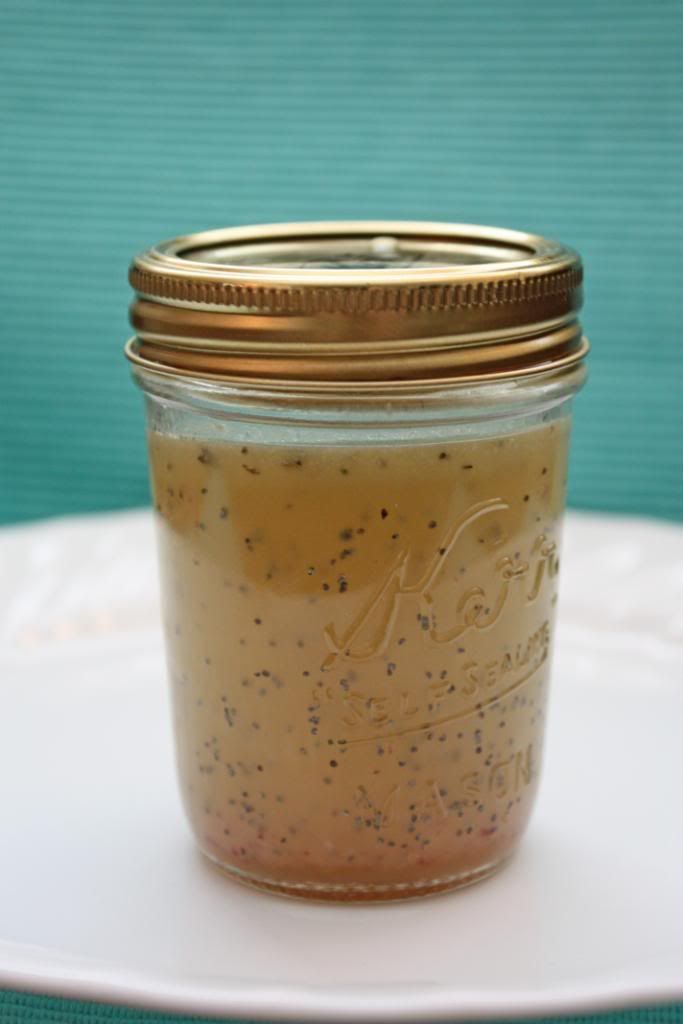 Print
1/3

c cider vinegar

1/2

c +

2 Tbsp

canola oil

3

–

4

Tbsp finely grated red onion

1/2

c sugar

1tsp

dry mustard powder

1 1/2tsp

salt

1 1/2tsp

poppy seeds
---
Instructions
Combine all ingredients in a lidded jar and shake until well combined. (You can also use a blender or food processor if you don't want to use a jar.)
Taste and adjust seasoning by adding more vinegar, oil, or sugar. Store in the refrigerator.
Notes
Will keep up to 2 weeks in the refrigerator.