Toasted Pumpkin Seeds (GF, DF, Vegan)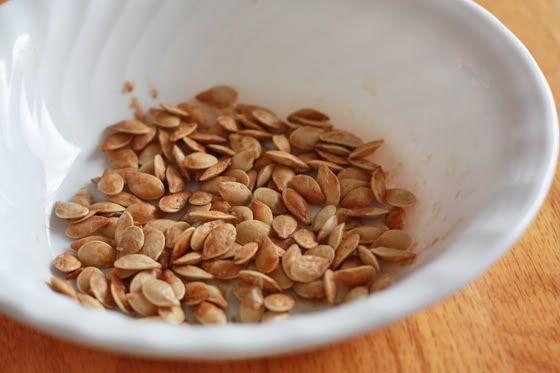 Well, we've reached the end of pumpkin week! I had planned to share a pumpkin ravioli filling recipe. We ate it last night for dinner, and although they turned out fine, I still really think the recipe needs some tweaking before it's ready to be shared.
So, instead, I'll share one of the garnishes I used for the ravioli (which we served with a sage butter sauce). You can certainly do these in the oven, but I find I monitor them better when I cook them on the stovetop.
This is really more a method than a recipe, but I thought some of you might be looking for how to do this after carving your halloween pumpkins. To clean my seeds, I put them in a mesh sieve, then ran them under water, removing the orange strings and pumpkin remnants from them.
Allow them to dry COMPLETELY before attempting to roast them, or they will be soft in the middle and will not crisp properly on the outside.
A generous sprinkle of salt and they make a great garnish, salad add-in, or snack.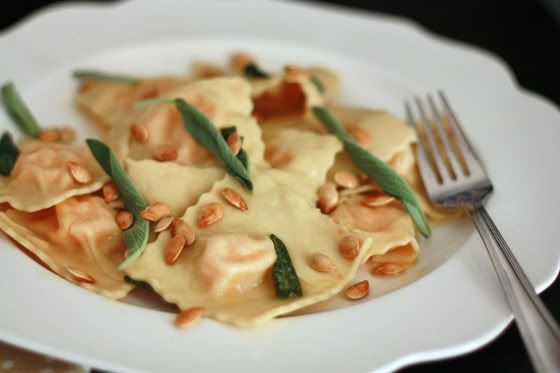 Print
For every

1/2

c of seeds, add about

1tsp

butter or olive oil.
---
Instructions
Stir in a saute pan over medium-low heat about 10-12 minutes, stirring often, or until golden brown. Sprinkle with salt (I like coarse salt). Allow to cool, then serve.