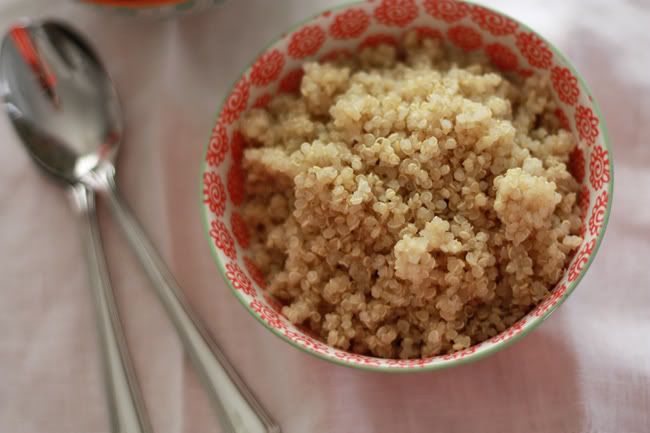 Quinoa. Let's be honest. It's a funky-looking grain. Probably not going to win any beauty contests. I'd heard rave-reviews about it for a long time but had never tried it myself until I was off wheat a few weeks ago while we tested to see if Sophie was allergic to it (wheat).
Being unfamiliar with it myself, I thought it was helpful to learn how to prepare it. There are several methods out there, but this was the easiest one for me.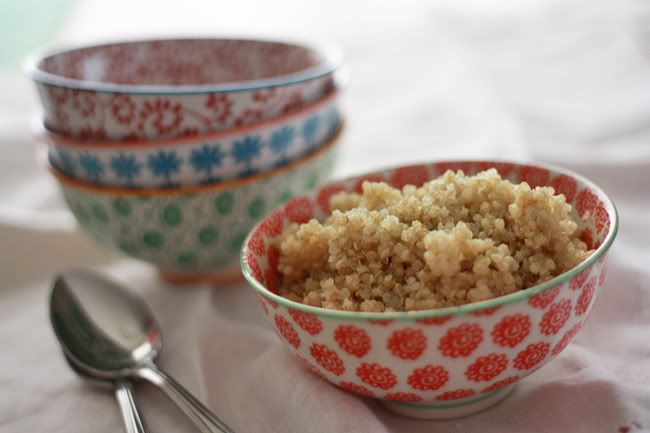 First, a few things about quinoa. Quinoa (pronounced KEEN-wah, not kwih-NOAH) is a high protein plant that we treat like a grain. It's very versatile. I hope to show you a great salad with it later this week, Sophie permitting. It can easily be used as a substitute for rice paired with Asian foods, or instead of rice or couscous in a pilaf. You can even use it as a breakfast cereal served warm with honey and milk or your favorite oatmeal toppings. I know people that toast it uncooked to sprinkle over yogurt for a little crunch. Like I said…versatile.
As for how to prepare it, here's my simple, fast, no-fuss method.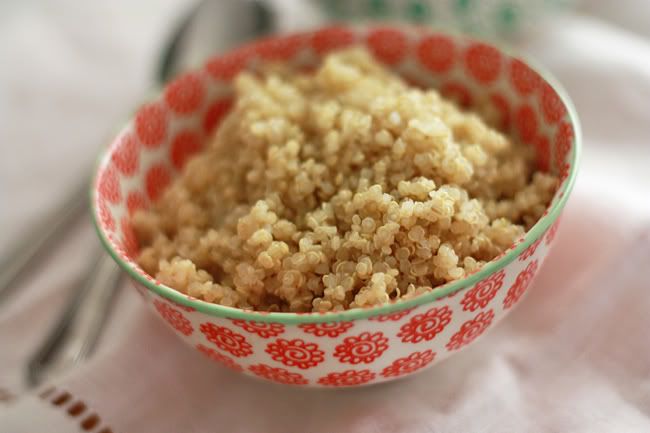 Update: I always rinse my quinoa these days. It works best in a fine mesh sieve.
Print
How to Cook Quinoa
---
Yield:

4
Ingredients
1c quinoa, dry (rinsed, if desired)
2c water
pinch salt (optional)
---
Instructions
Add quinoa, water, and salt to a saucepan and bring to a boil over medium heat. Boil 5 minutes. Remove from heat, cover, and allow to stand 15 minutes. Fluff with a fork.