Simple Roasted Asparagus –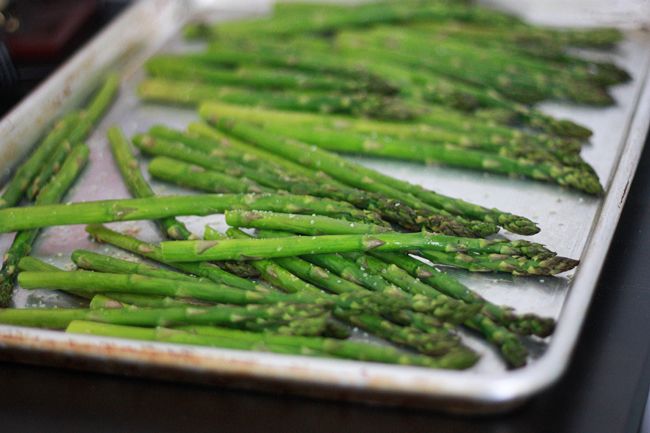 Asparagus, like brussels sprouts, is one of those vegetables I find is pretty polarizing. And, like brussels sprouts, asparagus is dreadful when it's overcooked and limp.
I feel almost embarrassed sharing this as a recipe. It's just a simple method. But it sure is delicious.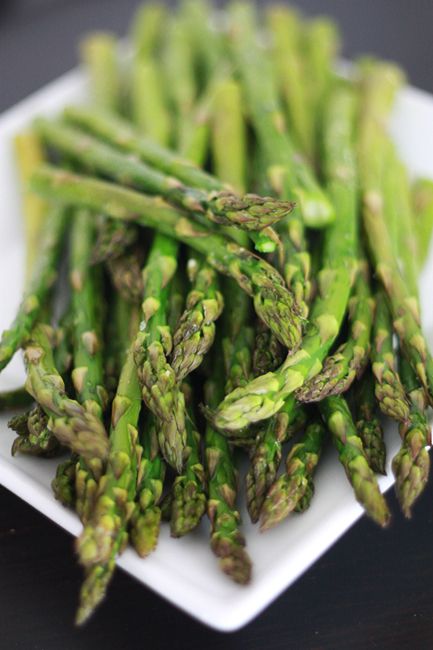 I use this for asparagus, broccoli, or green beans. When it's roasted like this, it brings out the best of the flavor, and the texture is perfect. Tender, but not limp. Delicious as a side dish, stirred into a pasta dish, added to a frittata or, served with prosciutto and soft-cooked eggs for brunch.
It's incredibly adaptable. Sometimes, I serve it with lemon wedges for a spritz of fresh lemon juice. Other times, I drizzle in a bit of balsamic vinegar with the olive oil. Or, you can add a bit of fresh parmesan. See? Adaptations aplenty.
Print
1

bunch asparagus
olive oil
coarse salt
pepper
optional: grated parmesan, balsamic vinegar, lemon wedges
---
Instructions
Trim asparagus by holding the tip and bottom and bending the asparagus until it snaps. Discard woody ends and place trimmed asparagus on a baking sheet. Drizzle with a little olive oil, and sprinkle with a bit of salt and pepper.
If using, sprinkle parmesan, or drizzle with balsamic vinegar.
Roast asparagus at 375 degrees for 10-15 minutes or until tender and bright green.